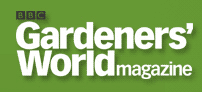 Febuary 2002 issue - Hostas


Here you'll find all the sources of the information on roses in this month's Sideshoots. All were correct at the time of going to press.

Hosta Facts
There are forty four species of hosta growing in the wild, none of them in Britain. One, H. clausa, never opens its flowers.
The Genus Hosta by W. George Schmid (Batsford) ,New Flora of the British Isles by Clive Stace (CUP)


The name Hosta was coined in 1812 and commerorates Nicolaus Thomas Host, an Austrian physician. Hostas have also been called Aletris and Funkia.
The Genus Hosta by W. George Schmid (Batsford), http://www.hortsource.com/gardenerseedmain.htm


Seven hundred and forty nine hosta varieties are available in Britain, although there are 3008 hosta names in circulation and 2296 registered varieties.
Varieties: www.rhs.org.uk/plantfinder (counted those available)
Names: http://users.skynet.be/hostamania/allnames.htm, Those registered: pers. comm. Jim Wilkins, American Hosta Society registrar.


Twenty seven varieties, just 3.6%, have been accoladed with the RHS Award of Garden Merit
The Plantfinder (DK)


The largest hosta is ĺ─˛Devon Giantĺ─˘, which reaches 6ft/1.8m high and 23/4ft/85cm across with leaves 15in/38cm long. The smallest is ĺ─˛Tiny Tearsĺ─˘, which is just 2in/5cm high, reaches 4in/10cm in diameter and has leaves 11/2in/3.8cm long.
Largest: pers. comms Diana Grenfell and Roger Bowden.
Smallest: pers. comm. Diana Grenfell and The Genus Hosta by W. George Schmid (Batsford)


Britainĺ─˘s most prolific hosta breeder is, Eric Smith, who raised fifty five varieties; Americaĺ─˘s most prolific, Paul Aden, is associated with two and hundred and fifteen - and still counting.
Pers. comm; Tim Saville, America Hosta Society librarian


Just three of Americaĺ─˘s most twenty popular hostas were raised in Britain. Top of the list was ĺ─˛Sagaeĺ─˘.
http://www.hosta.org/Hosta%20Lists.htm, cross-referenced with The Genus Hosta by W. George Schmid (Batsford), Hosta - the Flowering Foliage Plant by Diana Grenfell (Batsford) and Plant Delights nursery catalogue at http://www.plantdelights.com.


There are four National Hosta Collections, in Worcestershire, Yorkshire, Devon and Hampshire. Roger Bowden in Devon has the most varieties with a staggering 847 different species and varieties. The largest public collection in the USA, at the Dubuque Arboretum and Botanical Gardens in Iowa has fewer, but still impresses with over 700 varieties.
National collections: pers.comm. Martin Smith of the NCCPG, USA: http://www.hort.iastate.edu/pages/conshort/iagrdns.html


The British Hosta and Hemerocallis Society has 414 members of which 303 have a particular interest in hostas. The American Hosta Society has 3300 members.
BHHS: pers. comm. Lynda Hinton of the BHHS, AHS: pers. comm. Lu Treadway of the AHS


There are sixty three websites in the Hosta and Ornamental Grass Enthusiasts webring.
http://nav.webring.yahoo.com/hub?ring=hostasgrasses&id=10&list


The 2001 Hosta of the Year was the British-bred ĺ─˛Juneĺ─˘, the 2002 winner is ĺ─˛Guacamoleĺ─˘.
http://www.hostagrowers.org/ahga_hosta.html
Gardeners Guide to Growing Hostas by Diana Grenfell (David & Charles


Hosta Banter
PLAY THAT FUNKIA MUSIC, WHITE BOYĺ─Â I beg your pardon?
ARENĺ─˘T WE DISCUSSING FUNKIAS? Oh, I seeĺ─Â well, yes and no. They were called funkias decades ago but in 1905 the name was changed to Hosta.
(The Genus Hosta by W. George Schmid (Batsford))
BUT THEYĺ─˘RE STILL CAVIAR FOR SLUGS. Slugs do seem to prefer them over just about every other plant on the planet.
SHREDDED, MINE ARE. Have you tried slug pellets?
WHAT ABOUT THE HEDGEHOGS? Slug pub?
Iĺ─˘D RATHER DRINK THE BEER MYSELF. Crushed eggshells?
I DO HAVE A LIFEĺ─Â Well, there are some resistant varieties, you know.
YOU MEAN THERE ARE HOSTAS THAT SLUGS WONĺ─˘T EAT? Exactly, thereĺ─˘s a list in Diana Grenfellĺ─˘s book.
DO I HAVE TO BUY THE BOOK OR ARE YOU GOING TO LET ME IN ON THE SECRET? Thereĺ─˘s the list, below.
HOSTA LA VISTA BABY!!


Diana Grenfellĺ─˘s slug resistant hosta list
Hosta expert Diana Grenfell lists these ten hostas as slug resistant in her Gardeners Guide to Growing Hostas (David & Charles)
ĺ─˛Blue Umbrellasĺ─˘
ĺ─˛Fragrant Cloudĺ─˘
ĺ─˛Green Sheenĺ─˘
H. hypoleuca
ĺ─˛Invincibleĺ─˘
ĺ─˛Krossa Regalĺ─˘
ĺ─˛Leather Sheenĺ─˘
H. sieboldiana and forms
ĺ─˛Silvery Slugproofĺ─˘
ĺ─˛Sum and Substanceĺ─˘
Hostas have some strange namesĺ─Â
http://www.plantdelights.com
ĺ─˛Abba Dabba Doĺ─˘
ĺ─˛Alligator Shoesĺ─˘
ĺ─˛Elvis Livesĺ─˘
ĺ─˛Fried Bananasĺ─˘
ĺ─˛Lunatic Fringeĺ─˘
ĺ─˛Night Before Chrfistmasĺ─˘
ĺ─˛Out House Delightĺ─˘ (ĺ─˛The ugliest hosta in the history of hostas.ĺ─˘ says Tony Avent, who raised it.) http://www.plantdelights.com/Catalog/Current/page49.html
ĺ─˛Pineapple Upside Down Cakeĺ─˘
ĺ─˛Squash Casseroleĺ─˘
ĺ─˛Stripteaseĺ─˘
ĺ─˛Sweet Tater Pieĺ─˘
ĺ─˛Tea and Crumpetsĺ─˘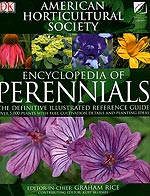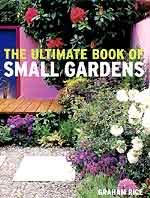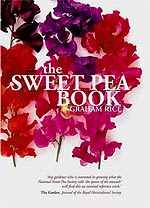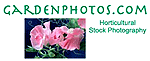 All text Čęcopyright Graham Rice 1999-2006, All images Čęcopyright Graham Rice/gardenphotos.com or judywhite/gardenphotos.com 1999/2006.
All rights reserved.